2020 New South Wales School Programs
In School Student Workshop Incursions
Our 'In-Schools' program is a range of age-appropriate, fun, educational, hands–on art activities, which run within a 90 minute timeframe. We work to a ratio of 1 artist per class of approx. 20 – 30 students. We aim in each workshop for students to learn an art process or technique, while working at completing an art work, and perhaps also discover an Artist or Art movement. Each year we update our program, and we always try to include a wide range of processes, and different interesting types of media.
We bring all equipment required for each session to the school, and run our sessions preferably in the classrooms, with students requiring their scissors/glue sticks, art shirts, and their imagination, ready to go!
2020 Student Workshop Program Poster - PDF Download
Take advantage of our SPECIAL PRICES for the 2020 program.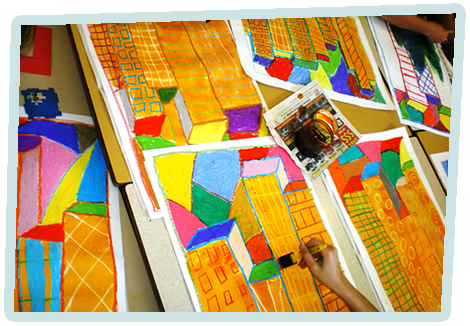 Teacher Workshops
Sometimes teachers need a few simple, fun, cheap, achievable art ideas, to get them off and running, ready to make Art with their lovely students. We provide hands-on workshops for Teachers, and discuss processes/ ideas/ resources- where to buy them, and how much they cost/ and how to adapt ideas for different age groups.
Sessions run for an hour, and we provide all equipment/ extension sheets/ lesson plans.
Teacher Workshop Program - PDF Download
After-School / Vacation Program
RAW Art runs quality workshops in school holidays and after school, at schools/centres that provide After School Care. This is usually a more streamlined program, that is suitable for 'younger' and 'older' groups, with Clay generally being the most popular choice of media – especially Mini Monsters!.
Vacation Care Program - PDF Download